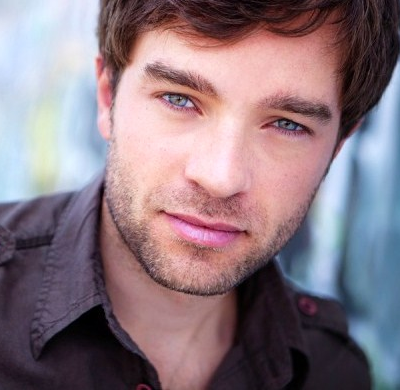 Basic
Name:
Theodore Adam Young
Nicknames:
Theo
Age:
23
Birthday:
December 11
Job/Year Entering:
Owner of Young's Ice Cream and Theatre Director
Play By:
Hadley
Hair Color
: Brown
Eye Color
: Blue
Height
: 5'9
Body Type
: O+
Distinguishing Markings
: He normally has a "I haven't shaved in two days" beard and his chunky glasses
Dress Style
: He normally wears dress shirts and jeans, but his shirts are always wrinkled and his jeans are always a half a size too big
Quirks
: When he's frustrated, he makes a high pitch humming noise and bounces on his feet. He also sings to himself all the time.
Likes
: Theatre, Ice cream, Vodka, Milk Duds, and folk music
Dislikes
: Cats, Rap music, beer, chocolate chip cookies, heights
Strengths
: He's pretty carefree and a natural leader. Charming
Weaknesses
: Overly sensitive and doesn't always think things through. Gets stressed very easily
Family
Family History:
Theodore Adam Young was born into a large family. He had three older brothers and two older sisters, along with one younger sister. He always got along with all of them, getting his brothers to let him ride on their bike handle bars and his sisters to take him to get ice cream from the tiny place down the street. He excelled in sports, although by the time he turned 15, He was set on playing soccer professionally. After seeing his first stage show at that age his dreams changed radically. He decided, at this point, that instead of playing soccer and owning an ice cream shop, he'd sing and act and own an ice cream shop. He'd always been talented, singing in his church choir when he was a young boy. Theo graduated at the top of his class and right away moved far away from his family. He opened a small Ice cream shop, called Young's, and took up teaching theatre at Caput Capitis.
Mother:
Ellenore Young
Father:
Maxwell Young
Siblings:
Mary Young (28) Ricky Young (28) Trevor Young (26) Allison Young (25) Rupert Young (24) Roxy Young (15)
Children:
None
Other:
Relationships
Friends:
Georgina Chapman
Boyfriend/Girlfriend/Spouse:
N/A
Enemies:
[/center] N/A